Entertainment
EXO's Baekhyun Responds To Russian Figure Skater Evgenia Medvedeva's Love For EXO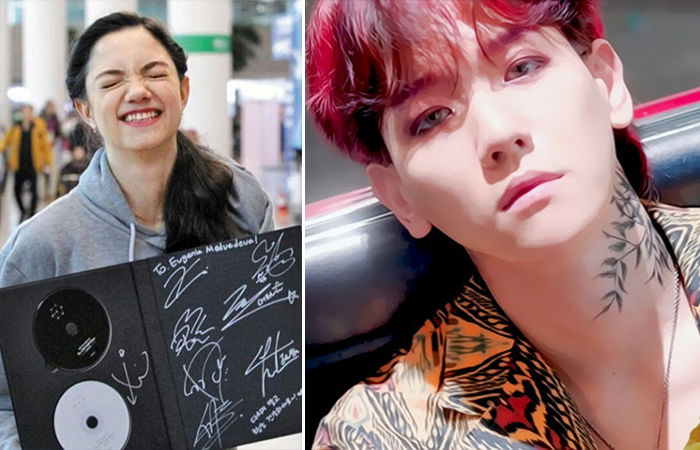 (L) online community / (R) sm entertainment
Just a little over a week ago, Evgenia Medvedeva relayed how she was able to get through her struggles and injuries through listening to EXO, and even expressed how she would love to meet them one day.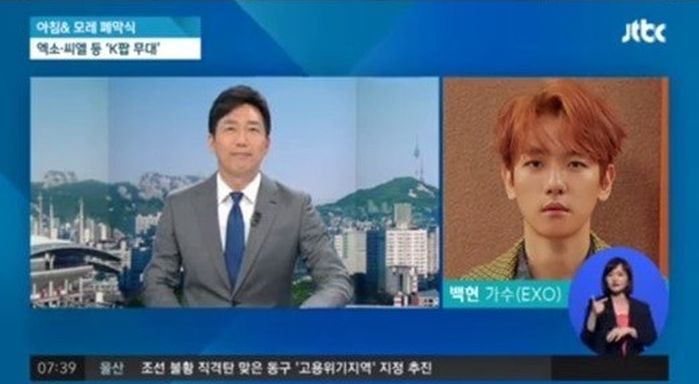 jtbc 'Morning &'
Evgenia Medvedeva
Well, it appears that this news has reached EXO, Baekhyun in particular. On February 23 KST, Baekhyun was interviewed briefly via phone on JTBC's news program 'Morning &' where he responded to Evgenia Medvedeva with, "If I ever have the chance, I would really like to meet her. Whenever we, EXO members, hear that athletes enjoy listening to our music, we get amazed and end up talking about how amazed we are through our group chat. We strongly wish to meet and greet everyone personally."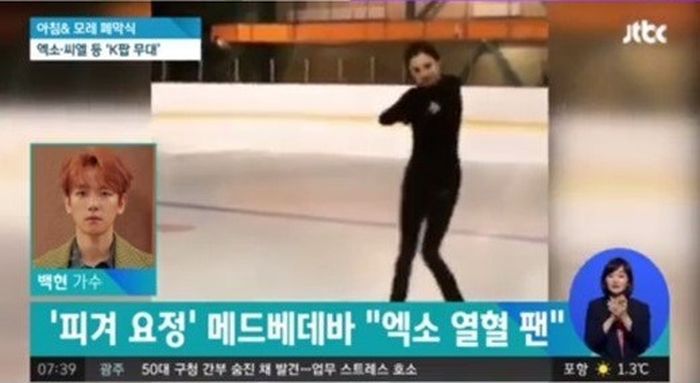 jtbc 'Morning &'
He finished the interview by wishing the best to all the athletes who have been working extremely hard for and during the 'Pyeongchang Olympics', as well as for their health and safety.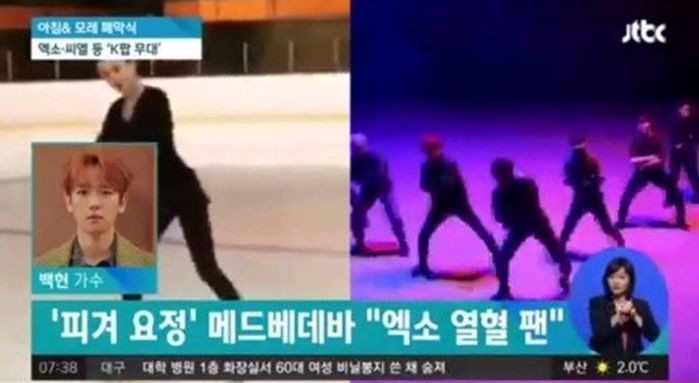 jtbc 'Morning &'
Netizens have found an unexpected friendship interaction.

Jung Hae In has nothing but love for his 'While You Were Sleeping' co-stars Suzy and Lee Jong Suk!

Check out their best performance outfits.