Entertainment
Sulli celebrates early Christmas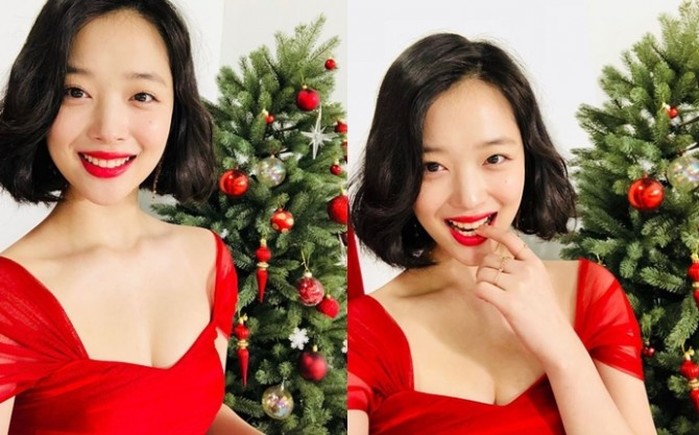 instagram 'jelly_jilli'
K-pop girl group F(x) member-turned-actress Sulli looked like a Disney princess in photos she shared via her Instagram on Thursday.
Sulli took to a Christmas concept, smiling in front of a beautiful Christmas tree adorned with red and white ornaments.
She was photographed wearing a low-cut dressin bright red that contrasted with her jet black hair and white porcelain skin.
Fans said she looked like Jane from 2014 British film 'The Theory of Everything' and Disney's Snow White in the picture.
'Xiumin effect' has boosted a local fashion brand's headband sales until they are all sold in minute...

The two reasons why you can't get enough of the romance of Kim Sejeong and Kim Junghyun on 'School 2...

Well known for frequenting the practice studio, EXO member Sehun decided to set up his own rehearsal...